Why The American Sports Car?
This series intends to bring to light the interesting sports cars that American manufacturers proposed in their sales literature, in a failing attempt to interest American buyers. Nevertheless, these stillborn vehicles were of interesting design and their memory should be revived. Fortunately, our library has an extensive collection of sales literature which, besides illustrating the cars and their features, hawk a sporting motoring experience.
Chadwick
Much can be said about this very ambitious sports car which was well advanced for its time. Hailing from Pottstown, Pennsylvania, the Chadwick Engineering Works was founded by a young engineer by the name of Lee Sherman Chadwick. It was in business from 1904-1916 and was known for the production of high-quality cars.
Taken from the 1910 sales brochure, the direct quote below shows the performance of the "standard Chadwick Roadster" capable of speeds of 107 miles an hour in practice for the Vanderbilt cup race. All models had a special high-speed carburetor and other features designed for performance. The story gets better, however, because they offer the supercharger for an additional $350, and thereby becoming the first American car that we have discovered with such a feature.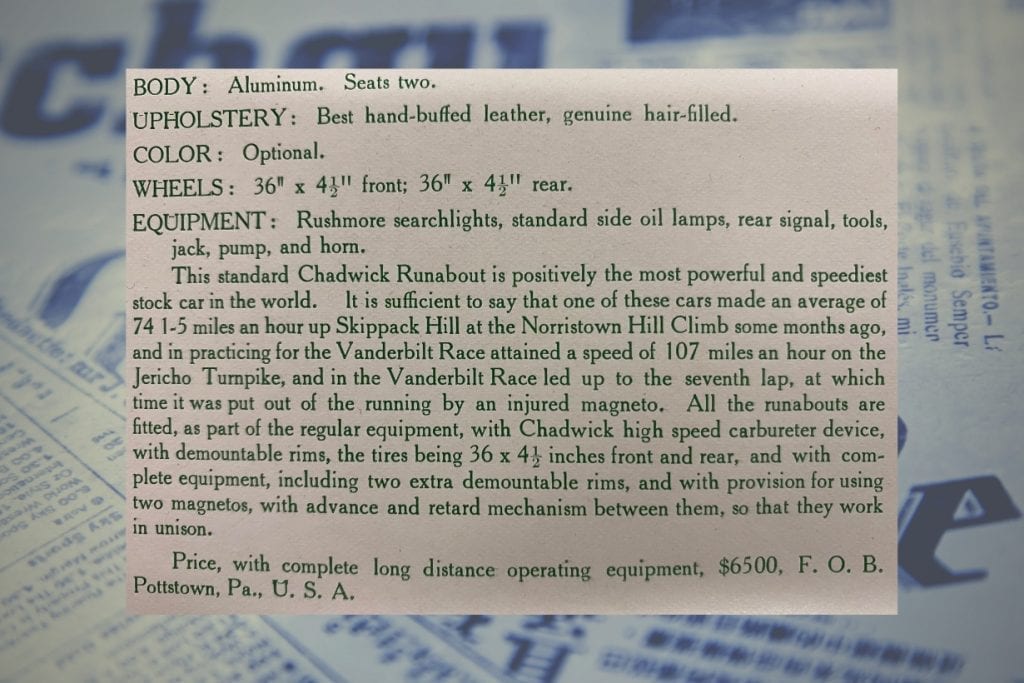 The view of the standard Chadwick roadster suggests that this was a car strictly for racing, but as you can see, with fenders and hood straps, a sports car was available as a double purpose vehicle.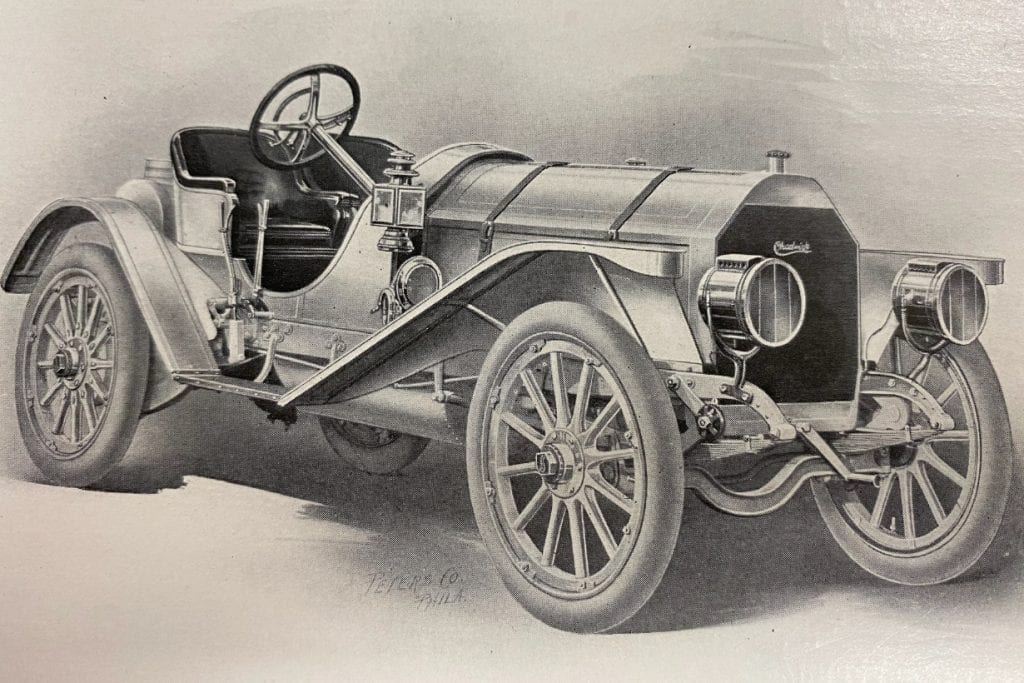 The illustration below depicting straight-through exhaust ports clearly illustrates higher ambitions.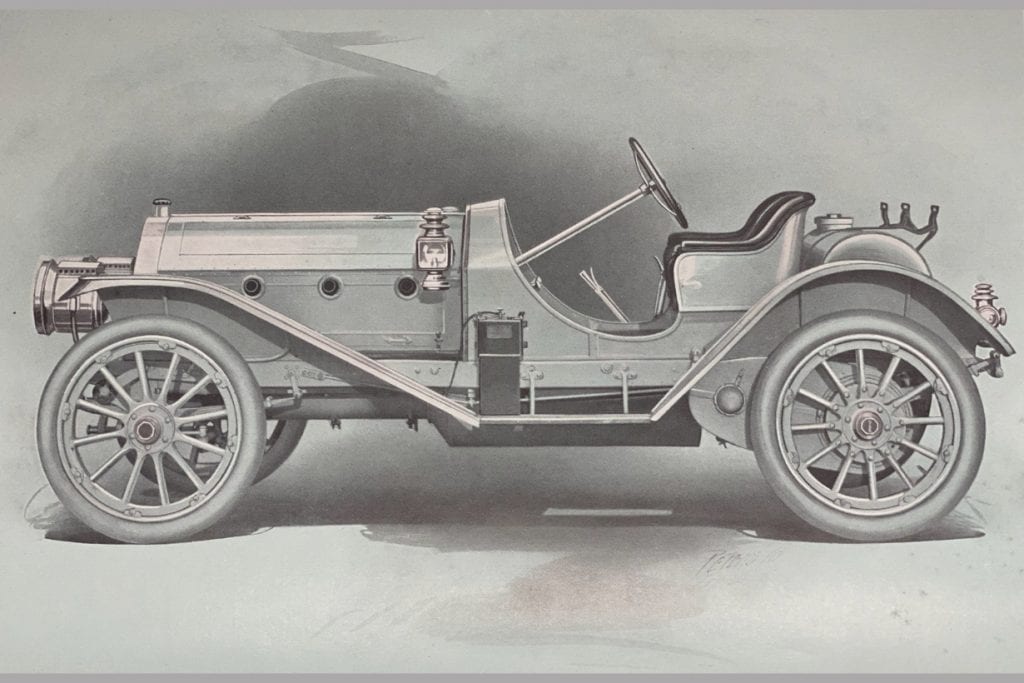 Chadwick was proud of its large engine with performance modification including dual ignition and the supercharger. The image below does not show the supercharger, and we were not able to find that part pictured in their brochure. With 707 cc displacement 75 hp was guaranteed at 80 mph in the standard roadster.