Why The American Sports Car?
This series intends to bring to light the interesting sports cars that American manufacturers (like BLM) proposed in their sales literature, in a failing attempt to interest American buyers. Nevertheless, these stillborn vehicles were of interesting design and their memory should be revived. Fortunately, our library has an extensive collection of sales literature which, besides illustrating the cars and their features, hawk a sporting motoring experience.
BLM
The BLM Company and the 3 young entrepreneurs who started it in 1906 deserve credit not only for the effort but also from their prescient recognition that the country might want a sports car. In 1905 they had already produced one example of a race car then soon directed their entire production to a sports car "built on the lines of a racing car". As such, there is an argument which suggests that they may have been the first company to produce a sports car as we define it today.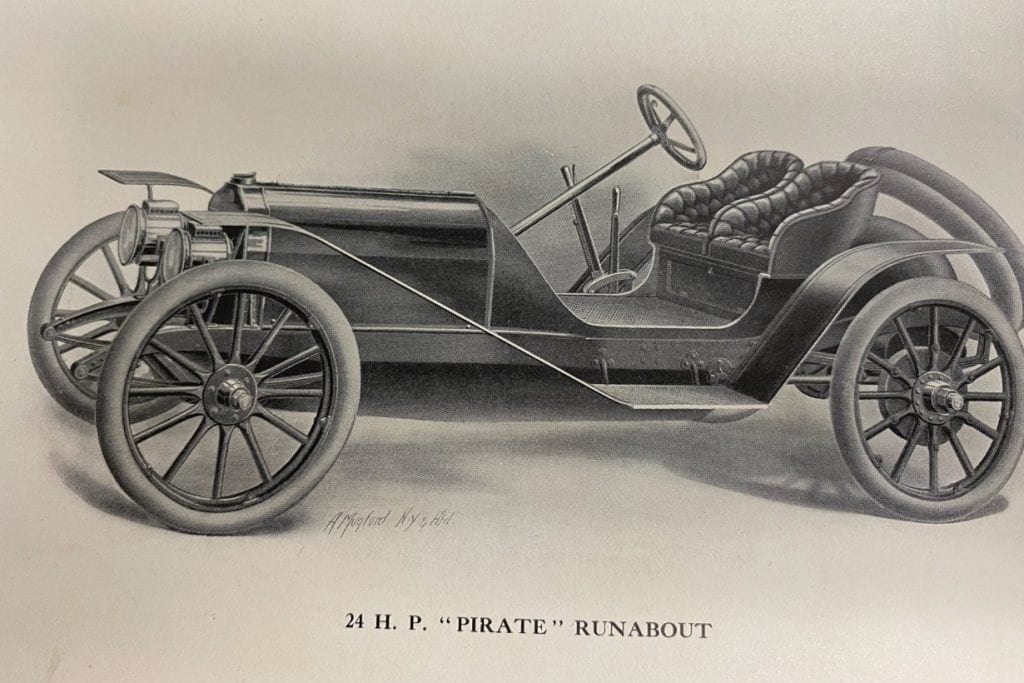 They made only one model, which is very attractive, boasting 24 hp with a French Motel engine. Called the "Pirate Runabout" these were very light extremely spartan creations which competed in local events but never sold well. The 3 founders closed the company and moved in various directions.