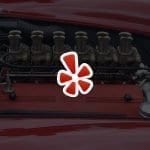 Yelp
What an incredible collection of autos. You have to see it to believe it. Some of the rarest race cars of all time. Take you kids and see a piece of history unlike anything else in Philadelphia.

This is a gem of a museum.  They have a history of race cars.  (Not Indy or Nascar.)  They have old Alfa's, Bugatti's, Jaguars etc.  Most of the automobile were build before 1960's.  The gentleman in the bookstore noted in a book (not for sale) that this is the second best private automobile collection in the world.  I believe it. I've been to many car museums around the world.  This museum is very good and nicely done.
I went to a car part swap meet sort of event in the parking lot here a few years back, and we were given free admission for being a part of it. I was with an ex and I must say I'm not into cars whatsoever. But this is the sort of place that it doesn't matter if you're into cars or not. The collection is absolutely amazing and the history alone of the vehicles and the museum itself is enough to make me want to come back and visit again. It's an extraordinary facility run by extraordinary people. I highly recommend you check it out whether you're into cars or not! It's truly a local gem.
I wanted to get here earlier today but my partner in crime was running late. We came about a half an hour before their closing and still enjoyed ourselves so much! The cars here are so cool and displays are impressive. I really look forward to coming back with more time to spend there. Their staff suggested coming on  a demo day, which we most definitely will try for next time!

Such an awesome museum! Brought my dad here because he's a huge automobile fan and he loved it! The staff were really nice and answered questions about the different cars. They also do demo days where they drive the cars, but we weren't able to go to one. Currently there is a Groupon deal that made it about $30 for 4 tickets, which isn't bad. Definitely go check this hidden gem out, located about 10 minutes from the airport

This museum is a true gem. Somehow visitors internationally laying over in Philadelphia are more aware of this than place than many/most locals. There are millions of dollars of vehicles in this beautiful, accessible show room in Southwest Philly. Car fan or car curiosity. A worthwhile visit.