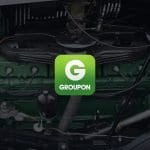 Groupon
Such a cool place! Love the old cars and how it is all arranged. Great stories about the cars, drivers and events!
This place is Philly's best kept secret!!! Great parking too! Super, Way, COOL!!!!
Hidden jem. Any car enthusiasts will love the selection and accessibility to all the displays. Historical up to current models, some of which are the rarest in the world. Well worth the visit.
If you love cars. This is a must visit place. This is my most favorite museum to visit. Worth the drive.
It was a great trip for my husband And our two sons. They had a wonderful time. I tell everyone they need to visit. Great hidden gem. We grew up in philly and never knew it was there. Can't wait till I go on the next visit there. Thank you for a great place!
A small but world class collection of some of the most historically significant race cars. Highly recommend the demo days when they bring the cars out and run them in the back lot.