Why The American Sports Car?
This series intends to bring to light the interesting sports cars that American manufacturers proposed in their sales literature, in a failing attempt to interest their buyers. Nevertheless, these stillborn vehicles were of interesting design and their memory should be revived. Fortunately, our library has an extensive collection of sales literature which, besides illustrating the cars and their features, hawk a sporting motoring experience.
American
The American Motor Car Company produced many of the most exciting cars in the early sports car revolution. Not only was the roadster and exciting design, far in advance of anything else, with performance and looks which are even admirable today. But then they cataloged as well a "speedster" which was much more in an all-and-out-sports racer.
The company built cars from 1906 through 1914, but by 1907 had already made a roadster for "speed and sport", making it one of the first cataloged series production made sports cars. The standard roadster is famous for its underslung chassis to produce an overall effect of lowness and excitement not found in other cars of the day.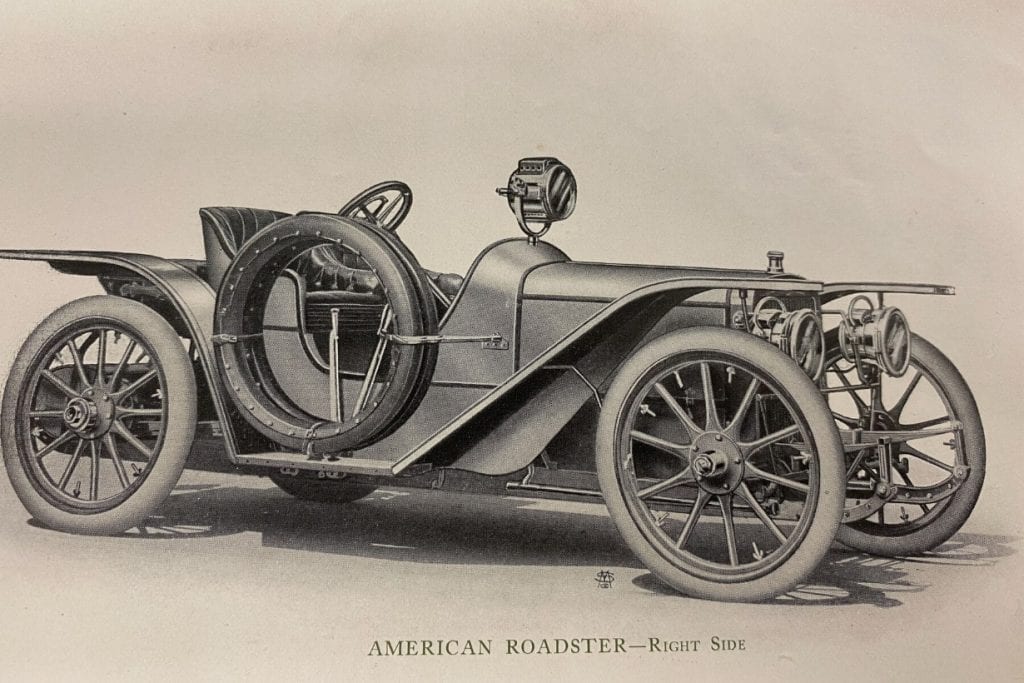 As beautiful as his car was, in 1909 they introduced the Speedster, which was cataloged up until 1911. There was no question about the intention of this car. It ran at 70 hp, 4500 mL, with a 5 3/4 X5 1/2 bore and stroke.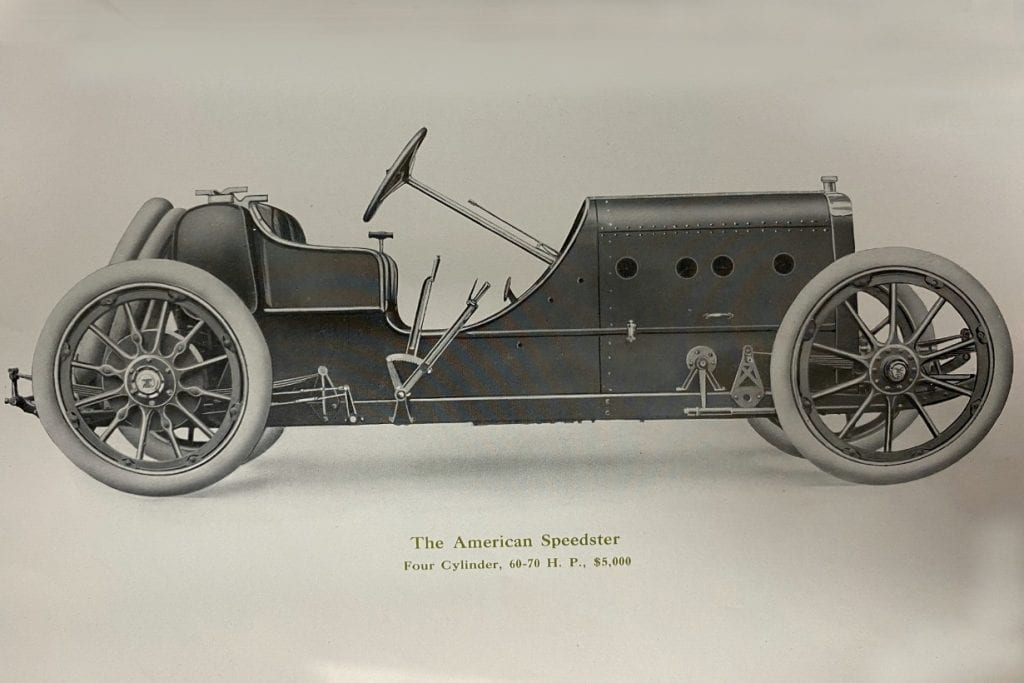 The standard roadster was said to produce up to 60 hp, and no performance data are listed for the "speedster" which was somewhat exotic for its time. In reviewing our sales literature this is the time we can find that the term "speedster" was used.
The initial design was by Harry C. Stutz, but the car itself was the brainchild of Fred L. Tone who, despite manufacturing high-quality cars, could not stay out of bankruptcy even though the cars gradually became less expensive and less powerful, no longer emphasizing speed (although Fred did participate in some races with the speedster). They made 45,000 cars, yet very few of them exist today, and they are highly prized among collectors.