Dr. Simeone shares his personal thoughts on the passing of Stirling Moss.
To characterize Stirling Moss as a driver and a person requires many adjectives, all complementary, and without regard to his remarkable prowess. Known as the consummate gentleman, generous to his acquaintances, enthusiastic to the point that he drove the Monza banking at 85, and that he accepted his iconic career with grace.
Driving both sports cars and open wheel race cars, he participated extensively and, somehow, managed to clock the best times both in qualifying and competition. Oh, another word, legendary, because his performances are recorded in the many pages of motorsport history.
Maybe it was the times in which he raced, maybe it was the wonderful cars that he could access, and maybe it was his individual spirit which followed no standard rules, but whatever it is Stirling Moss cannot be replaced.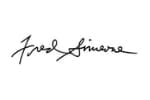 ---