Why The American Sports Car?
This series intends to bring to light the interesting sports cars that American manufacturers, like the Apperson Motorcar Company, proposed in their sales literature, in a failing attempt to interest American buyers. Nevertheless, these stillborn vehicles were of interesting design and their memory should be revived. Fortunately, our library has an extensive collection of sales literature which, besides illustrating the cars and their features, hawk a sporting motoring experience.
Apperson
The Apperson Motorcar Company was known to produce high-quality cars and it survived from 1902 until 1926. For brief period in its interesting life, it focused not only on producing sports cars, but even catalogued a race car. Featuring the racy line of Jackrabbit cars but from 1907 until the beginning of World War I, they were seriously involved in racing. A powerful car which competed in the 1907 Vanderbilt Cup was available for sale and illustrated in the brochure..
For 1908 then went for the sportsmen, offering a "Jackrabbit" which promised 75 mph from its 55 hp engine, "the fastest car of its related horsepower in the world."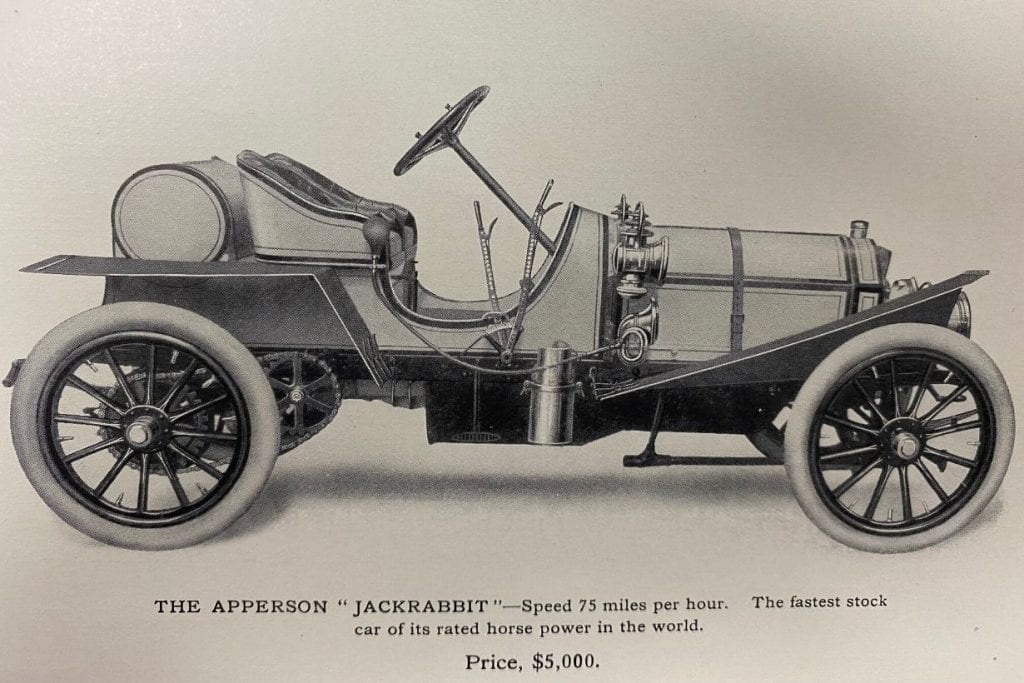 But they really went all out that year when, in addition, they catalogued a car which was guaranteed to do 90 mph, an extraordinary promise for 1908. Unfortunately named the Apperson "Big Dick", this was closer to an out-in-out racer which you could buy for the road as well as track.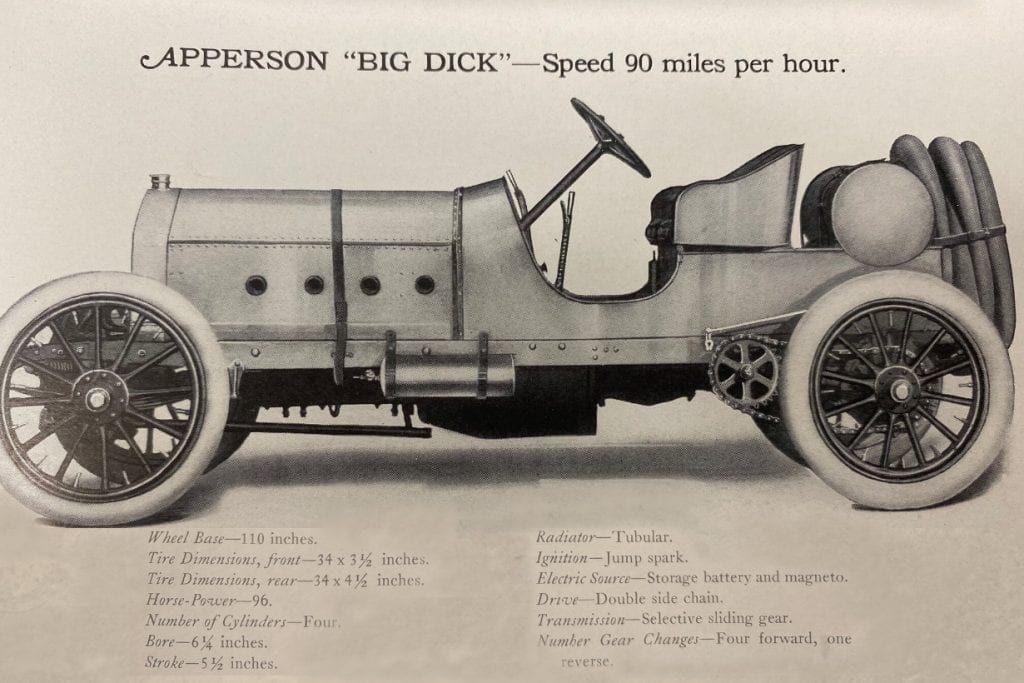 After competing in the 1914 Grand Prize at Savannah, and in the Vanderbilt where they were the last appearance of a chain drive car on a racing track, their postwar activities were rather mundane until their demise a little more than a decade later.