Why The American Sports Car?
This series intends to bring to light the interesting sports cars that American manufacturers, like the Colby Motor Company, proposed in their sales literature, in a failing attempt to interest American buyers. Nevertheless, these stillborn vehicles were of interesting design and their memory should be revived. Fortunately, our library has an extensive collection of sales literature which, besides illustrating the cars and their features, hawk a sporting motoring experience.
The Colby Motor Company of Mason City, Iowa had the makings of a successful company. Supported by local banks and experienced managers, they produced their first car in 1911. Colby offered 7 different bodies, and, surprisingly, the most conservative examples had underslung chassis .With a powerful 40 hp engine on a lightweight chassis, they wasted no time in getting involved in competition including the Elgin road races. With experienced Indianapolis driver Billy Pierce, Colby cars won several races his Colby "Red Devil" before he was killed racing that car late in the year. To Illustrate the differentiation between the stock roadster (figure 1) and in the "semi racing" roadster (figure 2) one can clearly see that this model was meant for sport, speed, and perhaps even competition.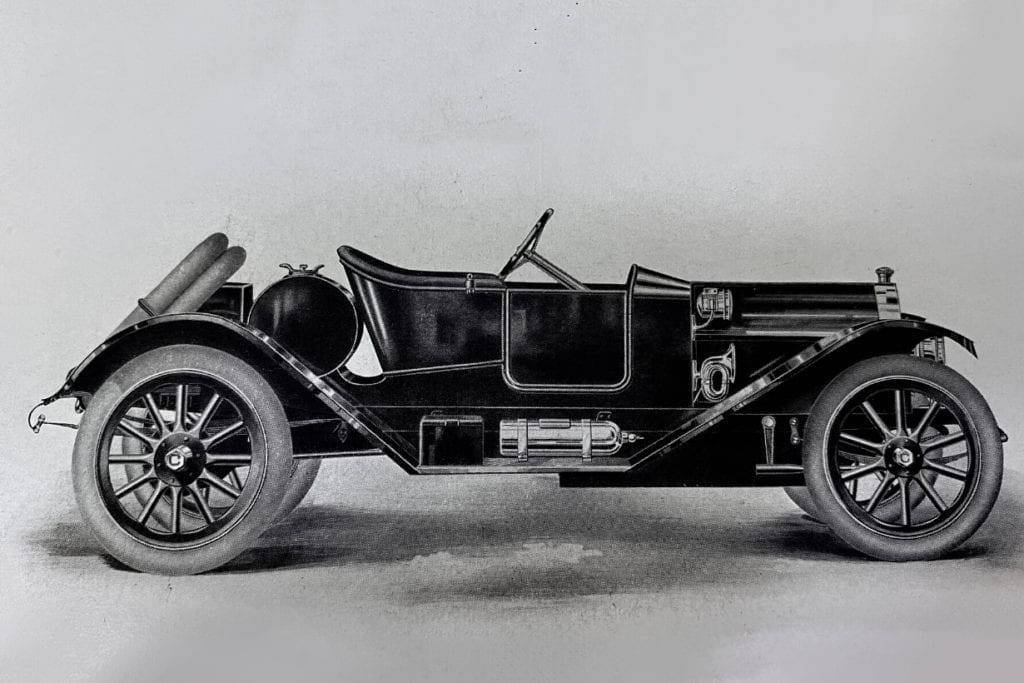 The standard torpedo roadster with a regular chassis, whereas a conservative Coupe was underslung.
Figure 2 image needed (caption) the semi racing roadster with Spartan design, clearly strip down for speed and performance.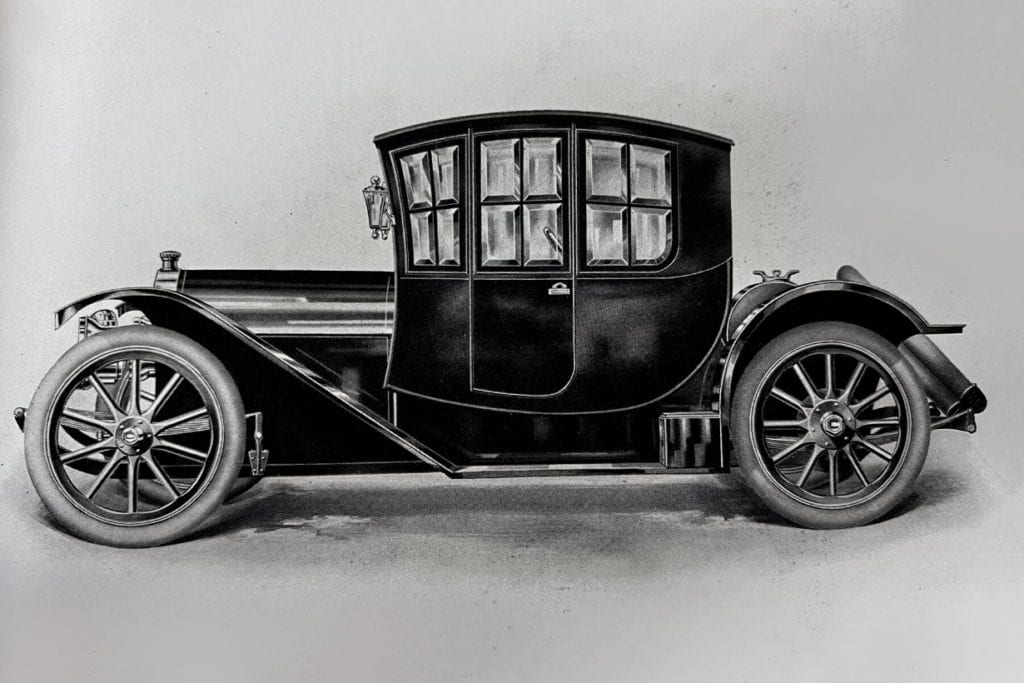 The image above illustrates the fact that the underslung because he was not always meant for performance, the doughty coupe, with its beveled glass windows, sits on such a chassis
The rest of the Colby history is a muddled mix of misappropriation, and even the allegedly bilking of a wealthy Iowan widow. Some say that the thousand cars were made, the only one is known to exist. Some of the offices of the company found their way into other fledgling auto manufacturers in Iowa though none appears to have been successful. After 3 years they were out of business, and only cataloged the semi racing roadster in 1912.
EXPLANATION NEEDED FOR ENGINE PHOTO.