Why The American Sports Car?
This series intends to bring to light the interesting sports cars that American manufacturers, like the Auburn, proposed in their sales literature, in a failing attempt to interest American buyers. Nevertheless, these stillborn vehicles were of interesting design and their memory should be revived. Fortunately, our library has an extensive collection of sales literature which, besides illustrating the cars and their features, hawk a sporting motoring experience.
Auburn
Auburn was a sports car for the 1930s, perhaps the only one, which fits that criteria. It was meant to be made in series (not one-off), it was designed different from the other series produced cars, and it was advertised for its speed and sporty look.
By 1928 it was obvious that the Auburn line needed revitalization. Owner EL Cord did have to contend with another significant American sports car, the wonderful Stutz Black Hawk which was undisputed performance champion of its time. For 1928 through 1930 a beautiful speedster was available with a very European look, slanted doors, how long pointed tail, and plenty of power as advertised by the records that it set at the Atlantic City Speedway where it competed against the more powerful Stutz sports car. The picture below shows the magnificent profile and presents styling cues which were considered a daring in order to make the car more exciting. That is, almost half of the car from the cowl back is designed entirely for appearance. This was impractical because there is no luggage space, no rumble seat, no rear passenger space, in other words sheer beauty was the motivation of the design.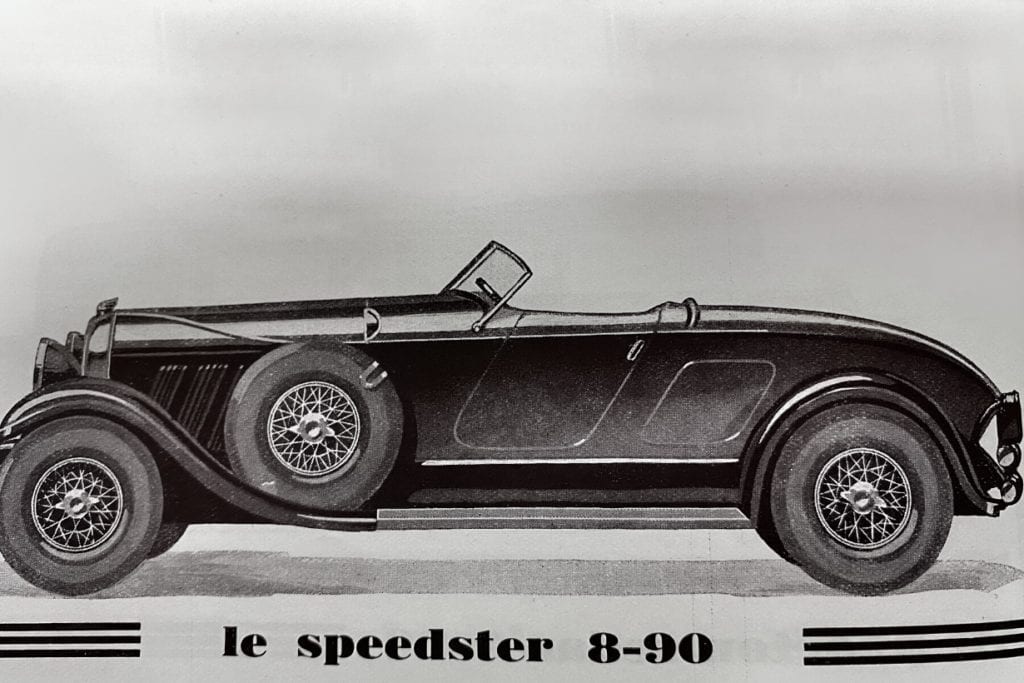 Even though these cars did not sell well, Mr. Cord was convinced that an even more high-performance, beautiful, speedster car could be produced, and he further enhanced his line with a standard, custom, and the luxurious "Salon" model, of which one is shown below.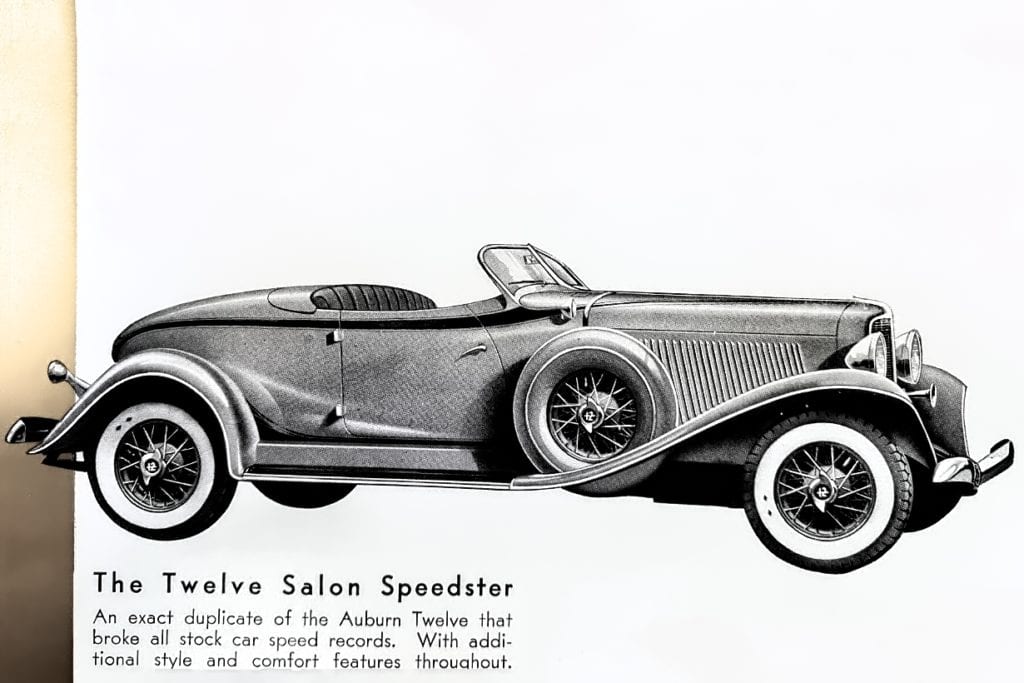 Bristling with features such as dual ratio rear, specially braced chassis, a tachometer, and mainly a 160 hp V-12 cylinder engine, it was remarkable departure from the commonplace. In 1933, when the one achieved 115 miles an hour at Indianapolis, Auburn bragged that this speed was faster than the average of the contemporary Indianapolis 500 winner!. Besides its outstanding beauty, it was remarkably low-priced, probably the best bargain and the cheapest the 12 car ever made for sale to the public. Despite its good looks, high-performance, and bargain price, only 14 of these Salon Specials were sold. A few more of the 8 cylinder speedster models did find a home.
In a desperate survival attempt, 1935 brought on an even more glamorous speedster, the one we all know and loved, especially those of us who were boys when they were still on the road. The Gordon Buehrig designed speedster was a masterpiece and it became the symbol of sport and luxury, on film carrying the Beverly Hills heiress to her home, while also guaranteed to do 100 miles an hour (as evidenced by a dashboard plaque). Beautiful lines, supercharged engine with gleaming outside exhaust pipes should have captured a greater audience. One assumes that the car was mainly designed to bring others into the showroom because despite its low price and good looks, few were sold. In fact, most of the sales literature for 1935 and19 36, when they were produced, did not even illustrate the speedster.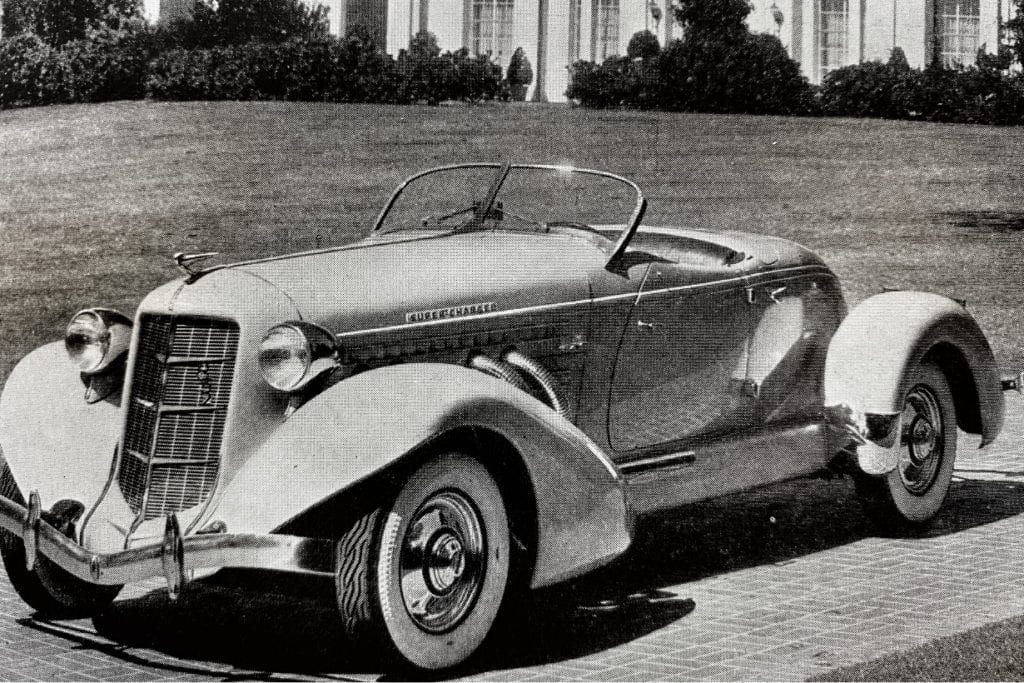 These cars were the swansong for the Auburn Cord Duesenberg company whose failure took down 2 other great cars as well. Yet, from our viewpoint, Auburn deserves great credit for being the only company in the 1930s who mass produced a car strictly performance and sport.