Why The American Sports Car?
This series intends to bring to light the interesting sports cars that American manufacturers proposed in their sales literature, in a failing attempt to interest American buyers. Nevertheless, these stillborn vehicles were of interesting design and their memory should be revived. Fortunately, our library has an extensive collection of sales literature which, besides illustrating the cars and their features, hawk a sporting motoring experience.
The Ace automobile company started ambitiously right after World War I, the dream of an engineer who, unable to buy cars of the type he wanted, decided to make his own. By 1920 manufactured began in Ypsilanti Michigan and by 1922 he was out of business.
The Ace "Combat" Speedster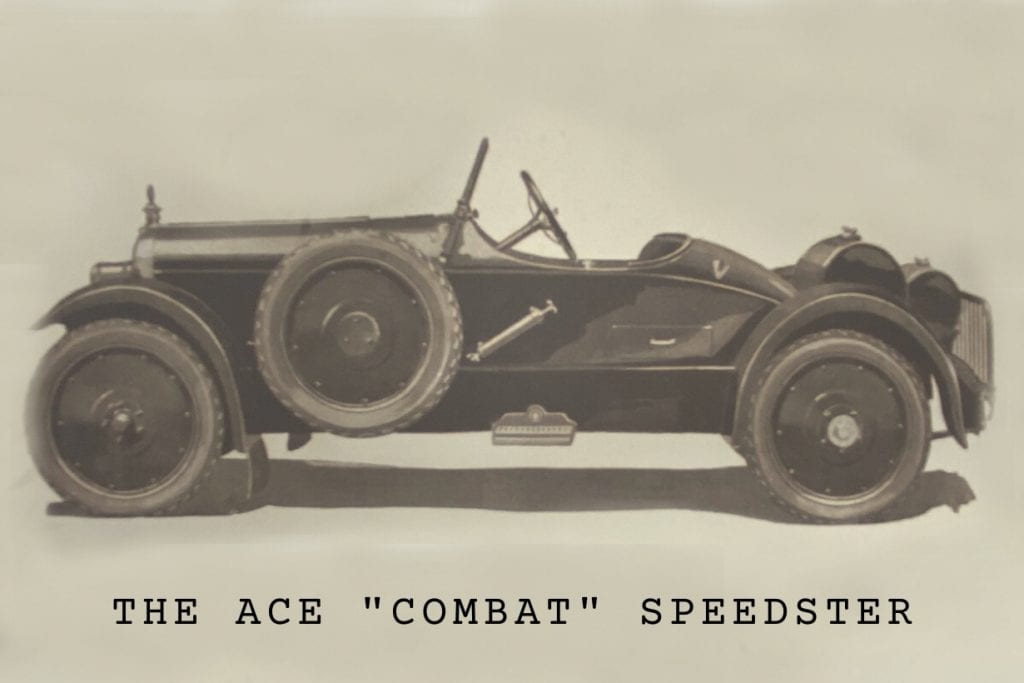 The exciting Combat Roadster screamed sport with its disc wheels, and an externally mounted pump to the world that more fuel may be needed during its performance, as well as a streamlined rear end, quite unusual for that time.
Performance Modifications
In addition, the pricelist below conforms with one of our definitions of a sports car, that is separate and different from the ordinary "roadster" model by having a specific purpose in style and performance. You will note in addition to the Ace Combat Speedster Big Six there was also an Ace Pup Roadster for the less adventurous buyer.