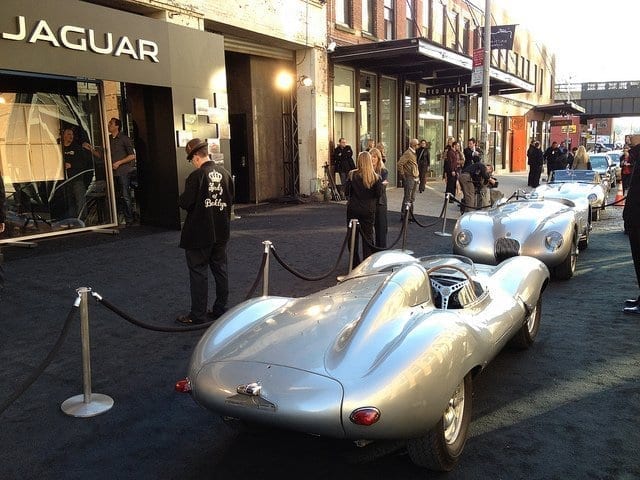 The museum's C- and D-Types were featured prominently at a party for the introduction of Jaguar's new 2-seat sports car...
In SCCA Part II, Dr. Simeone picked up the discussion where he left off from Part I that was about...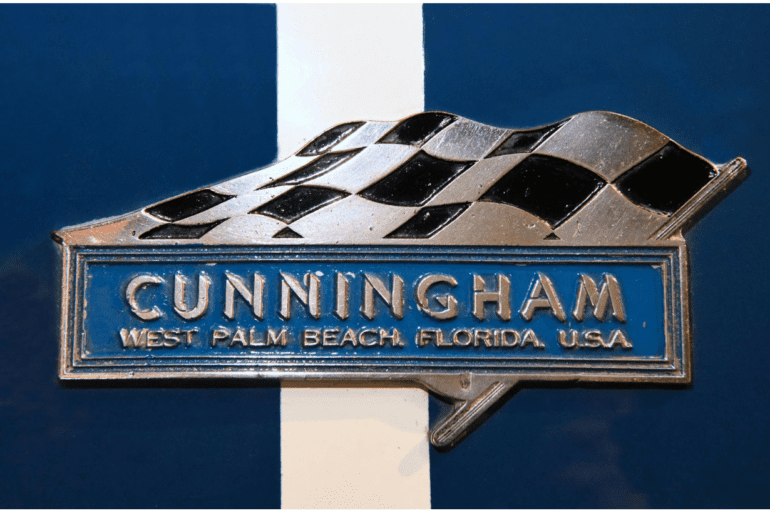 1950, Briggs Cunningham became the first American since the '20s to field cars at the 24 Hours of Le Mans. Newspapers of the day called him the leader of "the brave little band of millionaires who carry America's sports car hopes abroad."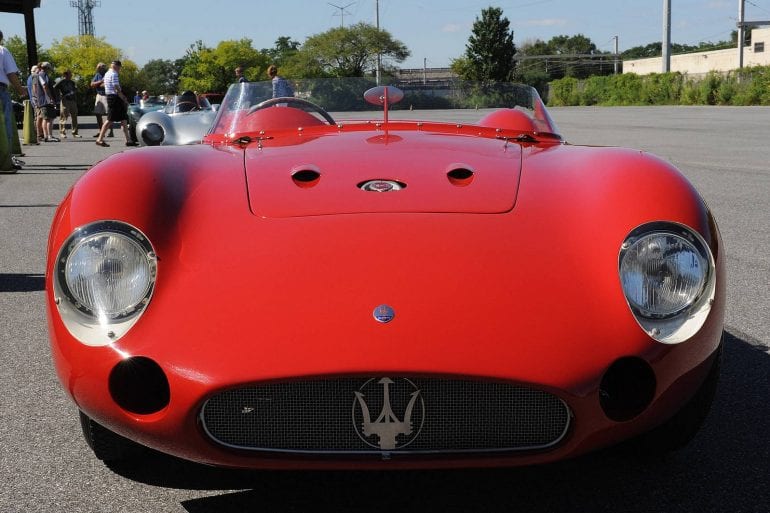 The Demo Day featured three cars that Sir Stirling Moss has said were among his favorites: the 1953 C-Type Jaguar,...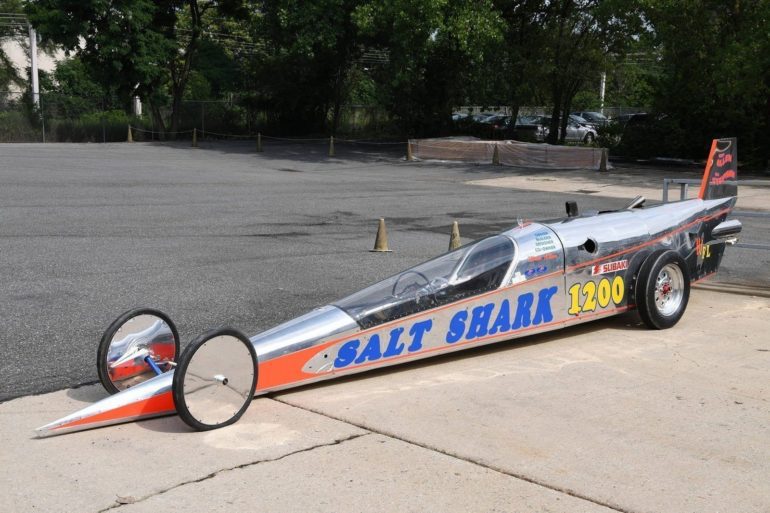 The history of the Bonneville Salt Flats in Utah and the cars that set records there was discussed. Bonneville is...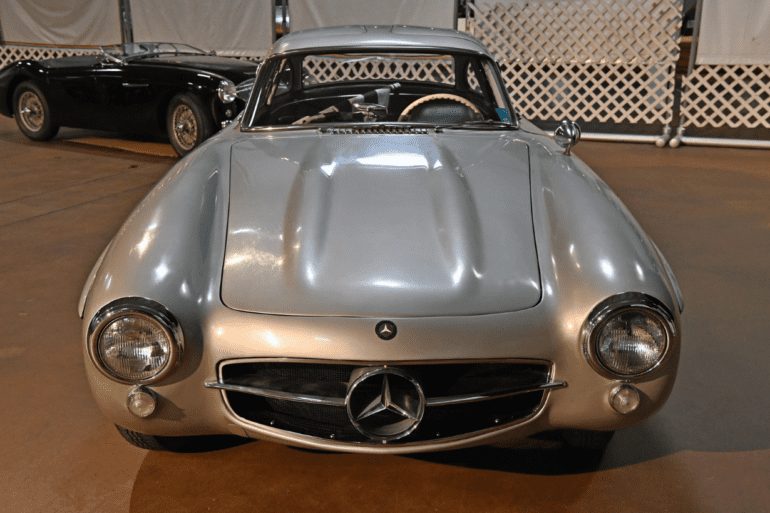 In the immediate aftermath of the Second World War, Mercedes-Benz had more pressing matters to attend to than achieving success on the racetrack. Within ten short years, this would all change.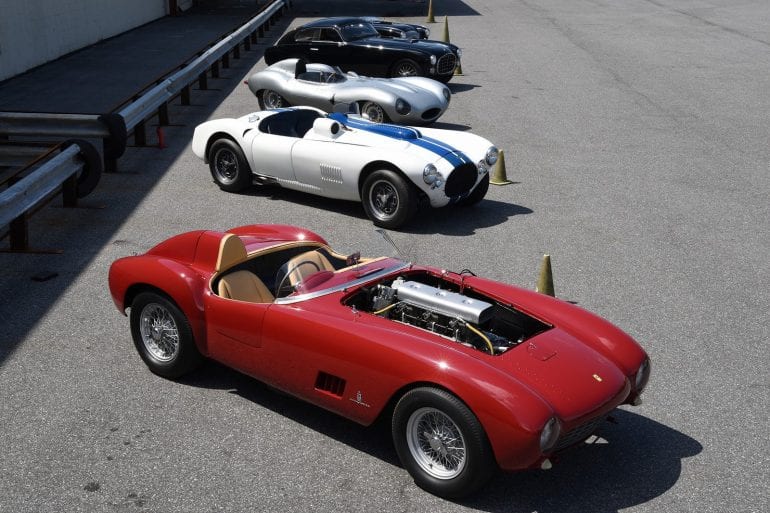 The infamous 1954 Le Mans 24 Hour race was recreated in 24 minutes at this Demo Day Event. With more...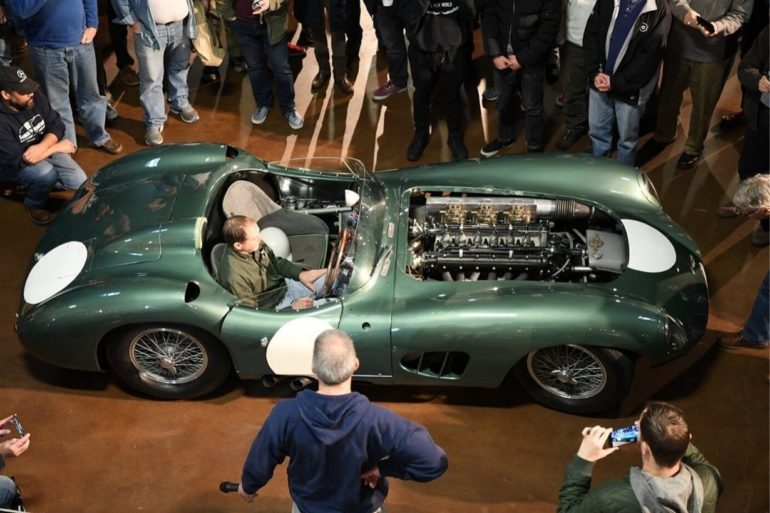 This was the first Demo Day of the New Year and was a celebration of all things British. Dr. Simeone...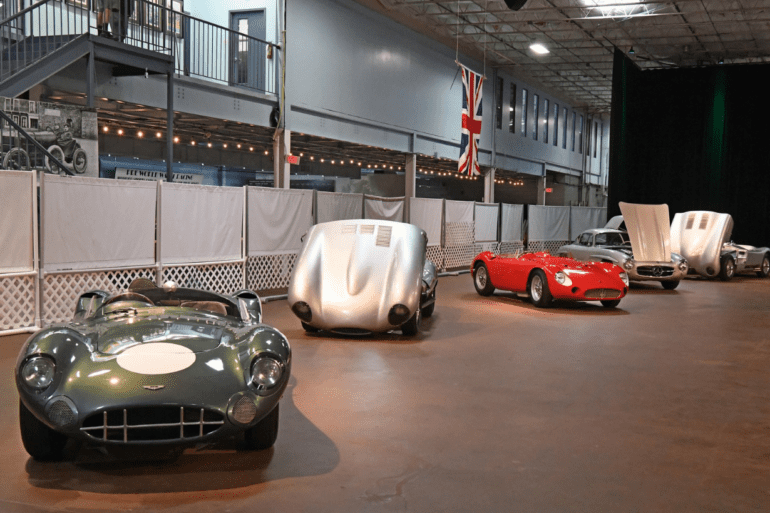 Throughout his life, Stirling Moss was called the man who made the impossible, possible. In just a seven-year period between 1955 and 1961 Moss would finish the World Championship as a runner-up on four occasions and in third place three other times.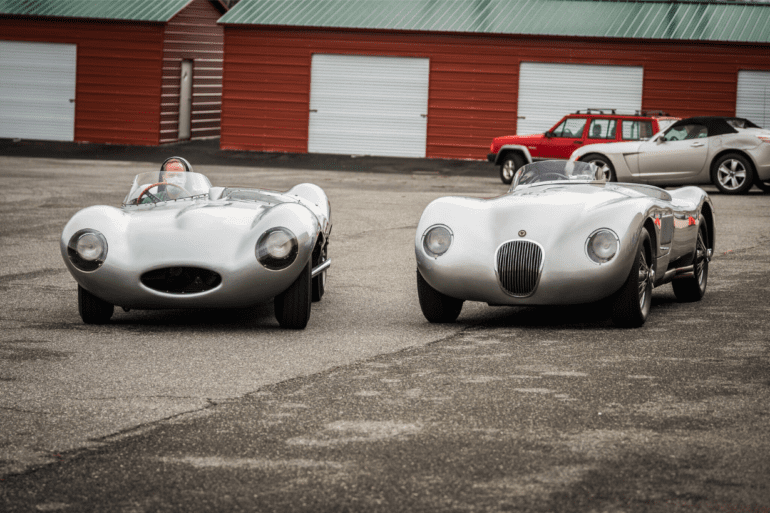 We celebrated post-Christmas with a trio of pop-up Demo Days. Photos are courtesy of Brad Jacobson / PA Squared