Dr. Simeone discussed how throughout history, America has been absent from international sports racing competition with very few exceptions. The...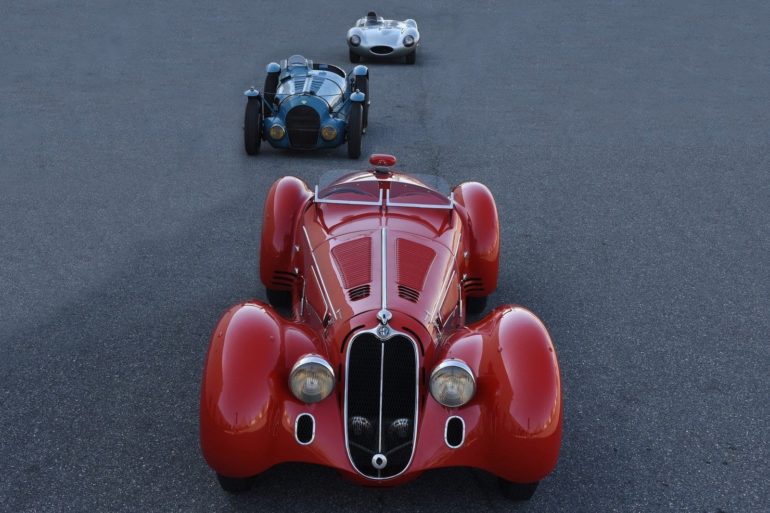 The event featured a tribute to 4 great drivers and their cars. Dr. Simeone honored the titans of motorsport and...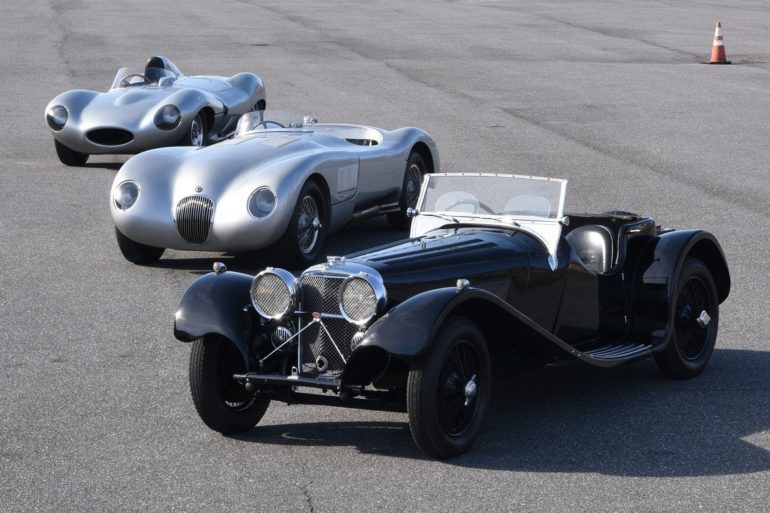 The Demo Day featured 7 beautiful classic cars from England: the Squire Roadster, Jaguar SS 100, Bentley Van Vooren Streamliner,...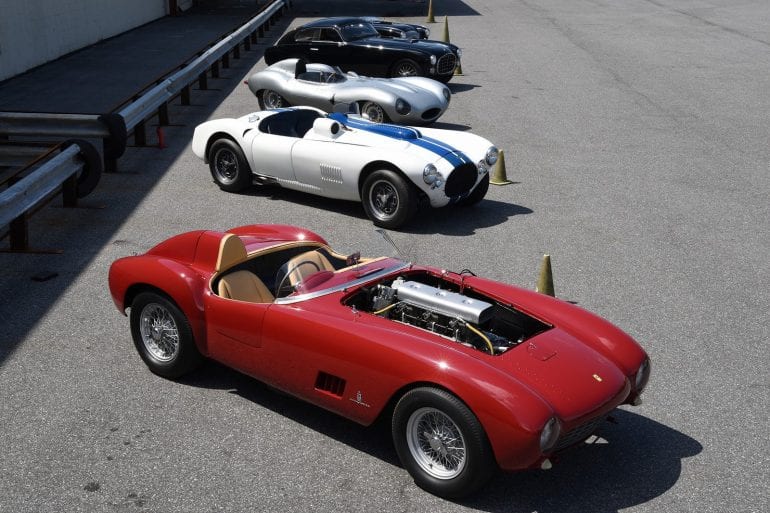 The infamous 1954 Le Mans 24 Hour race was recreated in 24 minutes at this Demo Day Event. With more...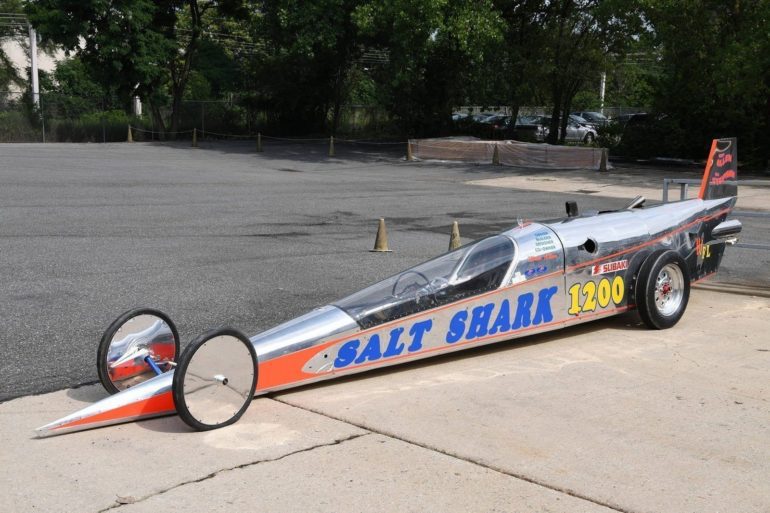 The history of the Bonneville Salt Flats in Utah and the cars that set records there was discussed. Bonneville is...
In SCCA Part II, Dr. Simeone picked up the discussion where he left off from Part I that was about...
The infamous Monza 1000 km circuit was discussed. Monza was both fast and very dangerous, and drivers competed with open...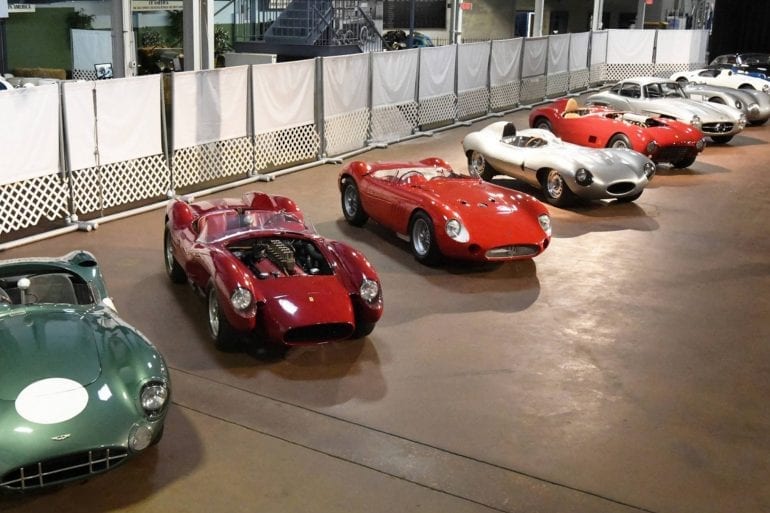 Part two of the three-part Demo Day series retelling the history of the 24 Hours of Le Mans featured cars...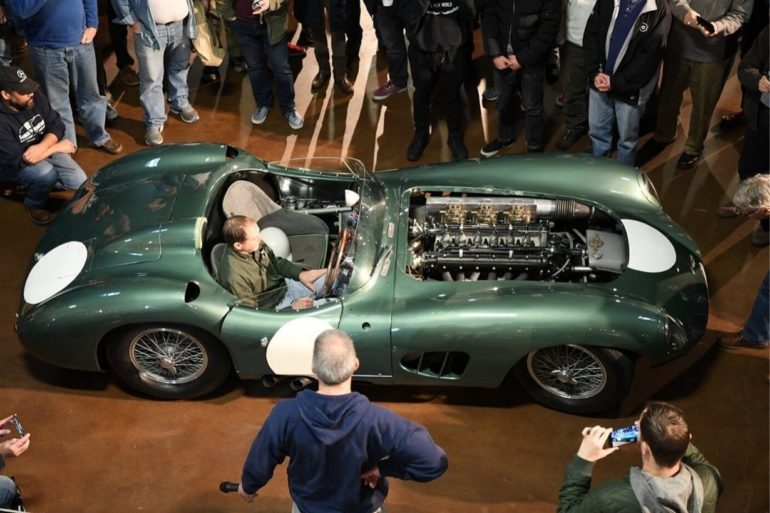 This was the first Demo Day of the New Year and was a celebration of all things British. Dr. Simeone...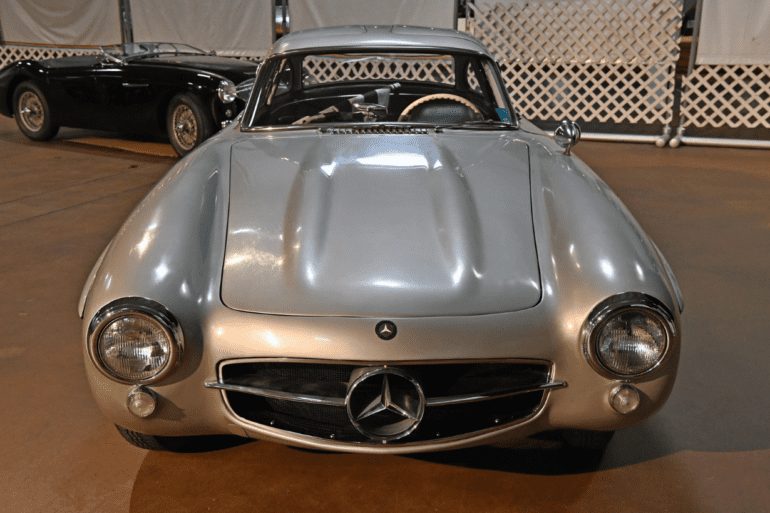 In the immediate aftermath of the Second World War, Mercedes-Benz had more pressing matters to attend to than achieving success on the racetrack. Within ten short years, this would all change.